The NBA Addict!
Friday, September 10, 2004
How to Misinterpret a Map
I'm about to go to De La Salle University (Taft Campus) for an interview to hopefully get myself admitted to their MBA program. It's scheduled later today, 5:30pm. My office is in Ortigas and I get off at 5pm. Hmm...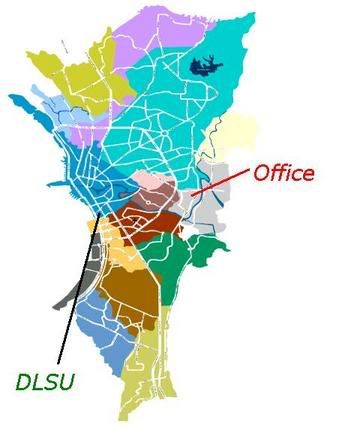 Courtesy of
http://www.onthemap.com.ph/
*measure, measure* 2 inches from Pasig to Manila. Anlapit lang pala e! Kayang kaya! :lol: j/k... Wish me luck!
The NBA Addict posted up 2:31 PM
0 Comments: