The NBA Addict!
Tuesday, November 01, 2005
No topic in mind...
But I feel the need to dust off some cobwebs off this blog.
And I don't want to do it via a meme.
So...
Hmm...
Jeez.
Nothing. Nada. Zip.
Oh well. Back to Battle for Middle Earth. :)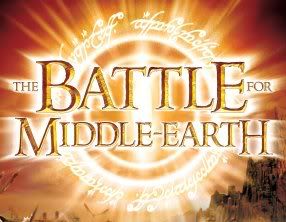 With Lord of the Rings: BFME, Good doesn't always triumph. The game ALWAYS triumphs.
The NBA Addict posted up 10:21 PM |
link
|
|